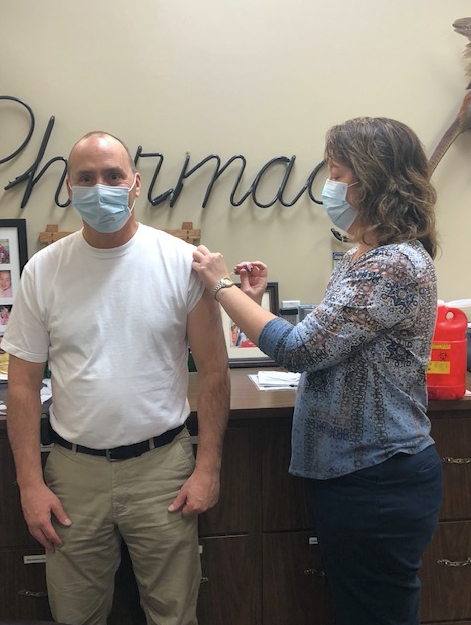 When it comes to disease prevention, immunizations are key. Not only does getting vaccinated protect you, but it protects those around you. Our highly qualified staff can easily administer these immunizations here at the pharmacy:
Influenza (no prescription required for 18 years and older)

*Pneumococcal pneumonia (Prevnar® and Pneumovax®)
*Shingles (Shingrix®)
*Tetanus, diphtheria and pertussis (Adacel® and Tdap®)
*Tetanus and diphtheria (Td®)
And many other vaccine with a prescription
*Requires a prescription
We accept Medicare Part B, Medicare Part D and most other prescription insurances.
Please contact one of our pharmacists for further information.